Milan: is Aquilani the right choice?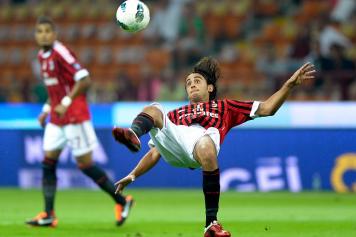 15 October at 12:00
AC Milan vice president, Adriano Galliani said: "Perhaps we will acquire a midfielder". This seems inevitable because Milan are lacking in quality without Pirlo.
His replacement, Alberto Aquilani, has not performed as expected. He will be a first liner in tonight's match against Palermo and he will have to convince Allegri and Galliani that he was the right choice.