Milan, Gattuso: 'I still feel like an interim coach. We need to be humble...'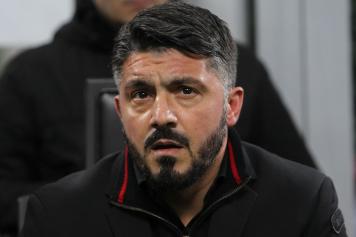 14 February at 21:57
Milan boss Rino Gattuso spoke to
Sky Sport
ahead of their game against Ludogorets in the Europa league, here is what he had to say on the matter:
" I am not worried about their fans since I am more worried about their team. They have some quality players and they do have European experience. We will have to be humble tomorrow if we want to come back with a result. Turnover? I am always very transparent with my decisions. Whoever doesn't play has to remain professional and I am always ready to listen. I never make promises that I can't hold".
"UCL? We have to take it one step at the time. We are now focused on the EL as we will then be focused on our games against Sampdoria and Roma. Cutrone? He can still improve a lot since he still loses a few too many balls but he is very young. He certainly has quality. Renewal? I still feel like I am an interim coach and I want to thank the management for giving me this chance. I am only 40 years old and I don't have a ton of experience but I have been a coach before. Thanks to Fassone and Mirabelli, it is an honor for me to be here. Andre Silva? He has a lot of talent and he is also quite young. He is having a hard time to adapt to the Serie A but he has to keep on working hard. He could use a bit of extra luck but you have to work hard to also make your luck. He is working hard, he has to keep on doing so...".