Milan, Gattuso's plan for Bertolacci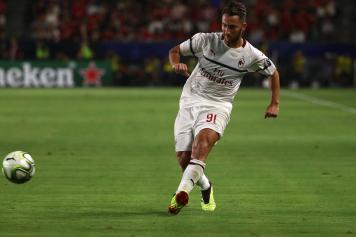 11 September at 21:15
Returning from his loan spell at Genoa this summer, it seemed that Andrea Bertolacci would soon make a move once again from Milan.
However, as reported by several outlets, Gattuso was impressed by the player and his attitude, eventually deciding to keep him. In fact, the 40-year-old is working on starting Bertolacci in several different positions in the mdifield, thanks to his versatile playing style.
With that said, Gattuso plans to keep him at all costs, even if an offer arrives in January.