Milan, Gattuso: "This is a nice point. Injuries? We won't start crying about it..."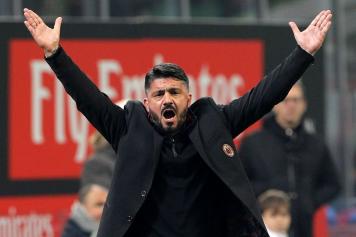 08 November at 23:57
AC Milan played against Betis today in the UEFA Europa league as both clubs earned a point each on the night. Here is what rossoneri coach Rino Gattuso had to say to
Sky Sport (via Calciomercato.com)
on the matter after the game:
" The game? Well we struggled in the first half and we didn't attack enough. In the second half we did much much better and we created some good chances. It's too bad that we didn't play like that from the start of the game, that's why I am upset. Borini? Well he did make a mistake but it happens. Result? It's a nice point and we knew that it wasn't going to be easy to play here in Spain. Injuries? Well we have a lot of injuries but we won't start crying about it. We have to keep working hard. Juve? Yes this is where are focus will now be as we were looking for a positive signal tonight...".
For more news you can visit Calciomercato.com.