Milan, Gattuso: "We have to give much more..."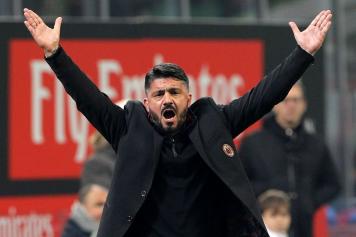 23 September at 21:35
AC Milan drew Atalanta earlier on today 2-2 at the San Siro. Here is what Rino Gattuso had to say to
Sky Sport (Pianeta Milan)
after the game:
" It really is too bad. We seemingly have two faces, a good one and an ugly one. I think we played great in the first half but things got sour in the second half. We have been playing decent football but we have to give much more in future. We know that we could do better and we will have to find a way to close off games quicker. Atalanta? Well after they made their half-time changes, they really gave us a hard time. It's too bad because we lost two other points in the standings. Strikers? I am happy with my roster so I am not looking for any excuses. We are young and can still grow a lot that's for sure. I liked our first half but the last 15 minutes worried me a little...".
For more news, visit Calciomercato.com.