Milan, Inter fighting over Real Madrid star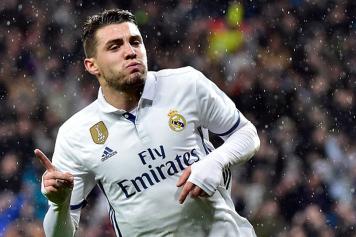 08 March at 13:00
Inter and rivals AC Milan are both competing for the same player again:
Mateo Kovacic!
The former Nerazzurro has been in good form lately, playing very well against PSG as Real Madrid progressed to the Champions League quarter-finals. Yet the Croatian international has only ever played in spurts for the Merengues, whose midfield is packed with talent.
Interviewed recently, the 23-year-old (who has two assists all season) said: "A return to Milan? I don't know, I was happy there, and one never knows, but it's hard to say what will happen right now."
The Nerazzurri were the first club to actually try to bring him back to the Lombard capital, by offering Real Madrid a loan agreement for the player who cost the Merengues a whole 29 million.
Real refused, however, forcing Inter to veer onto Rafinha, but still hold Kovacic in high esteem. Tuttosport confirm that the Beneamata will try again this summer.
For Milan, Kovacic fits the profile of midfielder they are looking for. Max Mirabelli has known the 23-year-old since their Milan days and values him highly.
The problem for the Rossoneri, however, is their Financial Fair Play situation...