Milan & Inter top the Serie A season ticket standings for 2017-18 - the complete list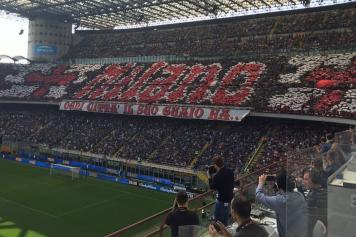 06 September at 10:00
Milan and Inter sit proudly at the top of the Serie A season ticket standings for the current season. The rossoneri, after a sensational summer transfer window, have seen sales rise by over 14000 from the previous year with 31,000 people having bought their San Siro seat for the current campaign.

City rivals Inter are alongside them also with 31,000 (although the data was not available); a reported rise of 3,000 on 2016-17. Over in Turin, Juventus' renamed Allianz Stadium is once again sold-out for the season to its capacity 29,200 with Roma in fourth place at 20,000; an increase of 978 on last year.

One of the big surprises are Napoli who have seen a decrease on the previous campaign of 112 to just 5,888. The feel good factor in Bergamo continues with Atalanta boasting an increase of 3,178 to 14,041 as they embark on their first European campaign in for many years.

The list in full:

Milan: 31.000 *(39,5%) 16.441 +14.559
Inter (data not official): 31.000 (39,5%) 28.000 +3.000
Juventus: 29.200 (70,3%) 29.200 =
Roma: 20.000 (26,2%) 19.022 +978
Genoa: 17.144 (50%) 18.000 -856
Fiorentina: 17.000 (39%) 20.000 -3.000
Sampdoria: 16.400 (45,5%) 16.780 -380
Atalanta: 14.041 (67,6%) 10.863 +3.178
Bologna: 13.054 (43,5%) 13.576 -522
Udinese: 11.662 (46,4%) 10.744 +918
Torino: 11.492 (41%) 11,468 +24
Verona: 11.467 (36%) 10.198 +1.269
Lazio (data not official): 11.000 (15,5%) 5.000 +6.000
Spal: 8.103 (62,2%) 4.231 +3.872
Benevento: 7.783 (46%) 4.741 +3.402
Crotone: 7.500 (46,8%) 6.000 +1.500
Chievo: 7.142 (22,5%) 7.721 -579
Cagliari: 7.007 (43%) 7.408 -401
Napoli: 5.888 (10,4%) 6.000 -112
Sassuolo: 4.800 (16,7%) 6.502 -1.702

*Brackets signify the actual percentage of the stadium capacity