Milan, Laxalt future tied to Mazzarri's; Borini offered to Torino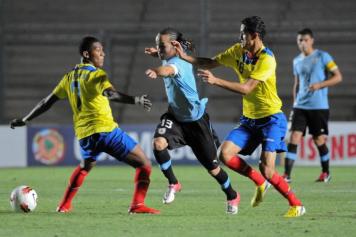 19 November at 23:00
As reported by CalcioMercato.com
, Torino president, Urbano Cairo's, decision whether or not to spend 11.5 million euros for the redemption of the Diego Laxalt will depend on who will be the coach of Torino next season.
Laxalt came to Turin thanks to Mazzarri's own will, who had known him since his time at Inter. The Tuscan coach has a lot of admiration towards the Uruguayan left-back, which evidently can be seen as Laxalt has started almost every game he's been available. Last August, the South American footballer had moved to Granata with the interest-bearing loan amounting to € 500,000 with redemption right (no obligation) set at € 11.5 million. Considering their budget, collecting that figure for a player who is no longer in the club's plans, would be very convenient for the Rossoneri.
In the case of Mazzarri leaving, the main candidate for his replacement is Rino Gattuso, a technician who Laxalt struggled to find a place under at Milan. This is why the Rossoneri's leaders hope is that Mazzarri will remain at the helm of Turin for a long time.
Borini has also been offered to Torino. The route Laxalt last summer, which saw him leave Milan for Torino, could also be taken in the coming weeks by Fabio Borini
Although the player was proposed to the Granata club, there are no intentions at the moment from either president Cairo or by the sporting director, Massimo Bava, to strike up a real negotiation.
Borini had already been proposed to Torino, but the Granata leaders chose to bring in Simone Verdi instead due to the wish of manager Walter Mazzari. And the former Liverpool and Roma player still does not seem to instill any enthusiasm in the leaders of Torino.
@MaaxiAngeloTorino