Milan, Leonardo: "Ibrahimovic is an idea..."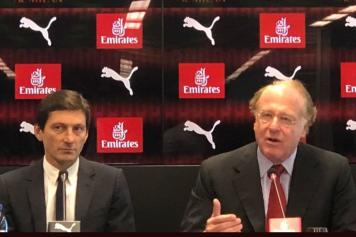 04 October at 19:30
AC Milan director spoke to
Sky Sport (via Calciomercato.com)
ahead of the Milan-Olympiacos game, here is what he had to say on a few rossoneri topics:
" Well we started a new important project at Milan, we can't forget where we were two months ago. UEFA had excluded us from the Europa league and things weren't looking good. We are now happy and want to keep improving. I think we found a certain balance on the pitch and I think we can have a very positive season. Europa league? Well we want to do well in Europe and it can help our young players gain valuable experience. We can still grow a lot that's for sure but we are happy with what we see so far. Higuain? He is one of our leaders and he has a great mentality. Ibra? Well Zlatan has very close ties to Milan and we certainly have been thinking about it but at this moment it isn't possible so let's see...".