Milan, Montella: 'Belotti's goal woke us up. On Deulofeu...'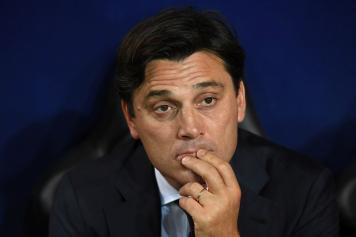 12 January at 23:57
Milan coach Vincenzo Montella spoke to
Rai Sport
after the game versus Torino in the Coppa Italia, here is what he had to say:
"In the first half we were too slow and Torino gave us some difficulties. I think that Belotti's goal woke us up as we were much more aggressive afterwards. We fought hard and we put in a great second half display against a very good Torino side, I am very happy indeed".

ON PALETTA- " He is playing well. He is very important for us as he commands our defense".
ON DEULOFEU -
"I know him pretty well but I prefer to talk about my current players. I often have discussions with Galliani".
ITALIANS ON THE PICTH -
" Many of our Italians are also very young. To have success, you have to be able to develop players in your youth sector. We have many interesting youngsters like Calabria for example".
BONAVENTURA - " He always played in the 4-4-2 but he can play in any formation. He is very important to us and also to the Italian National team
".
Jean-Luca Mascaro (@CalcioNews89)