AC Milan, Montella: "We played on par with Roma. I won't be sleeping well tonight..."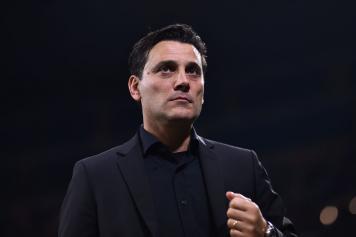 01 October at 21:25
At the end of the Milan-Roma game, Vincenzo Montella spoke to
Premium Sport
, here is what he had to say: " I was much more worried after our defeat to Sampdoria. I think we can be satisfied with the way we played and we approached the game in the right way. I won't be sleeping well tonight which is always the case after you lose, but we have to move on. I think we played on par with Roma. I liked our group spirit too and the quality in our game. Borini?He played a Milan level game as his spirit was crucial. Roma proved that they are a big team as they played well. How much time will be needed to make this team great? We can surely grow a lot but I liked the way we played tonight. Defense? I am happy with how we played at the back too even if we conceded. We have some things that we will have to improve but they also had some luck on their side. Future? I am not worried, it is still early. We can still recuperate a lot of points...".