Milan, Morata's dad: "Manchester United? I can't deny that they have interest..."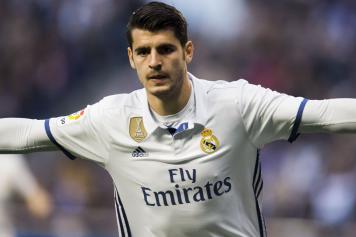 04 June at 22:02
Alvaro Morata's future is in doubt as he did not get to see a lot of playing time this season in Madrid, here is what his father had to say to the press after last night's Juve-Real UCL final: "'Manchester United's interest? I can't deny that they like my son a lot but I won't add anything else.... ".
It is not a secret that Milan are also strongly after him and Morata did open up to a potential sale as he talked to the press at the end of the Juventus-Real Madrid game, here is what he had to say on the matter: " I really don't know if I will be staying here, it is not certain at all. I don't even know if it will depend of me....". Milan? "I only want to focus on celebrating this UCL title with my teammates and that's all for now. Let's see what my future will be...".
He also added in an interview with
Premium Sport
(last night)
:
" Too bad that Juve lost but one of us had to lose. I was with Juve two years ago so I know all of these guys well. Italy in my future? No, it is very hard. Milan? I don't know. I like Italy but I am also happy here. Madrid is my home and Juve are my second home. Milan? In football you never know...".