Milan: Musacchio has a knee injury, here is his recovery time...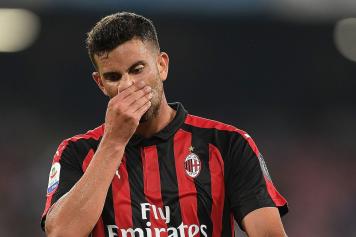 09 November at 20:05
Milan have had a huge amount of injuries so far this season as they also lost Mateo Musacchio to an injury last night in the Europa league game against Betis. The rossoneri confirmed today that Argentine defender suffered a knee injury as it seems like he will be out for up to two months (6 to 8 weeks in total). It was surely an unfortunate injury as Musacchio and his rossoneri teammate Franck Kessie collided as the defender came out of this clash injured. Here is what the club officially said on the matter:
"Mateo Musacchio picked up a right knee injury. The posterior cruciate ligament injury will keep him out 6-8 weeks as he will require treatment...".
Rino Gattuso won't be happy about this as he already had a ton of injuries to deal with. Musacchio and Caldara are now out for the long run as Zapata might now become Milan's starter next to captain Alessio Romagnoli. More to come on the matter as you can visit Calciomercato.com.