Milan: new evidence points to dire financial situation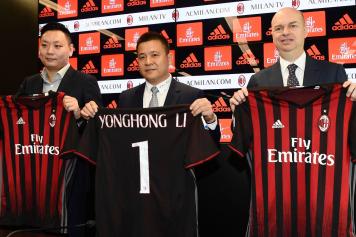 24 October at 14:40
Amidst growing reports of financial instability, it appears that AC Milan owner Yonghong Li recently received a large loan from China.
According
to an unverified document circulating on Twitter, Mr. Li's Rossoneri Sport Investement group received a small, but high-yield loan of €7 million ($8.3 million) from Jin Bao Bao Holdings in China. While the amount is relatively small compared to Italian soccer transactions, if real, the document does provide clues to AC Milan's dire financial situation. (Continued below document)
The interest on the loan in an astonishing 14%, which indicates a sense of desperation from Mr. Li. If he had leverage in negotiations, he'd have been able to secure a loan with a lower rate. However, if he wasn't desperate for cash, he probably wouldn't have needed to secure a loan for a small amount like this.
The nature of a small loan indicates that he's unable, or unwilling, to afford it. A well run billion dollar organization should be able to pay that amount out of it's own coffers.