Milan, the latest on the De Sciglio situation. Juve remain in pole position ....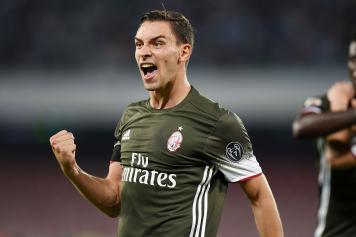 26 February at 19:45
Milan are coming off an important 1-0 win earlier today versus Sassuolo as all the focus is now on the ownership change that should occur in the coming days.
Mattia De Sciglio has been out for sometime now but the team has been doing well just the same. His contract is set to expire in 2018 and if a contract renewal does not occur soon, then a summer departure is likely as this would then be Milan's last chance to cash in on him.
The new Milan ownership will have a big say on the matter but De Sciglio's renewal does not seem to be a priority for Milan who are more focused on the Donnarumma and Suso fronts (Bonaventura also just renewed his deal till 2020).
Juventus still have a lot of interest in him as they remain in pole position for De Sciglio who's future is still in heavy doubt. Napoli and Barcelona are two other teams to watch out for as this coming summer should be a heated one for Milan and their potential new owners....