Milan present away kit; spelling Calhanoglu's name wrong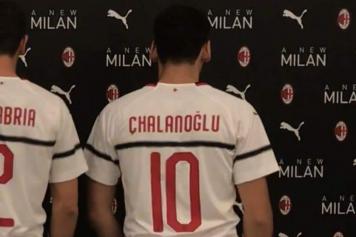 09 July at 23:30
At today's presentation of AC Milan's new away kit, designed by new kit manufacturer Puma, the Milan side were left red faced after a spelling error caused laughs and smiles from rival fans and pundits alike.
The error in question, although perhaps they can be forgiven, is the surname of Turkish midfielder Hakan Calhanoglu. In the presentation, Calhanoglu had been spelt as 'Chalanoglu', an embarrassing error which marred the presentation of a rather nice looking away kit for Milan.
For more news, views and features,
visit our homepage.
@snhw_