Milan-Roma 0-2, here is how Twitter reacted to the loss...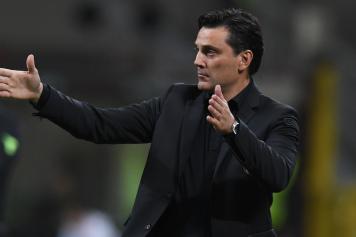 02 October at 09:00
Milan lost to Roma by a 2-0 score yesterday at the San Siro as Vincenzo Montella's club have now lost back-to-back games. The Italian coach has received a lot of critics of late as the pressure is now on. Milan invested over 200 million euros during the summer as they know that they have to qualify for UCL football. If they fail to finish in the top 4 in the Italian Serie A standings, they can still qualify for the UCL with a Europa league title win. Even so, the name of Carlo Ancelotti is being talked about a lot... . Here is how
Twitter
reacted yesterday after Milan's loss...