Milan, Romagnoli out of clash against Chievo due to injury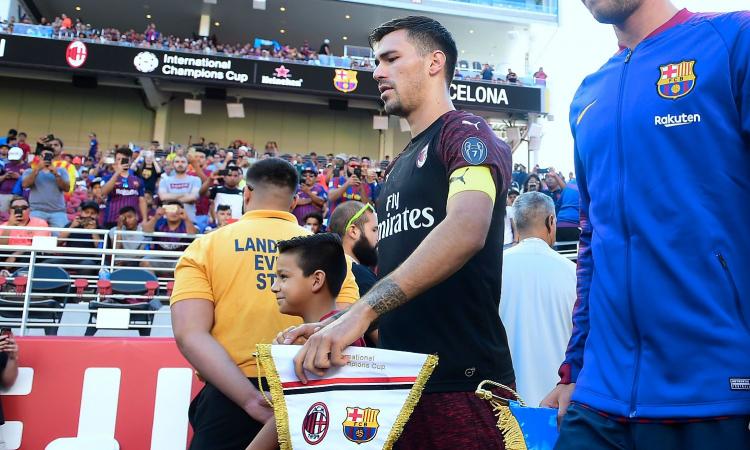 2018-07-10 - 14:45
His presence against Chievo in the afternoon clash in Serie A remained in doubt until the very end, but Alessio Romagnoli did not manage to recover in the end and will not be available for the
Rossoneri
even on the bench.
The reason for the absence is a muscle strain to the left thigh flexor, the exact one with which he kicks. This injury was sustained in the last moments of the training session yesterday.
This is Romagnoli's first absence of the season. After being named captain with the departure of Leonardo Bonucci, he has collected the full amount of minutes for 6 Serie A appearances. The 23-year-old also started both Milan's Europa League matches and guided the team to two European wins.
The exact extent of the injury is still not clear, but it is expected that Romagnoli will skip Italy's matches in the following days and will stay at Milanello to fully recover during the international break.