'Certainties by July 3' regarding Donnarumma declares Fassone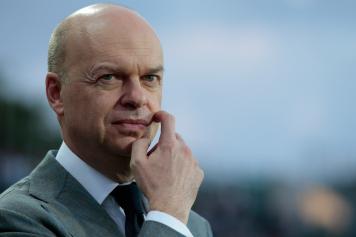 23 June at 20:35
Marco Fassone spoke to Milan TV at the end of the Roma-Milan final of the Under 16s. "From the current market session, one still has to wait for something...It seems late, but the market has not yet officially started, there is still time to put aside what's missing. As for Donnarumma, there are no novelties, we are still here, waiting, not too long, for a number of things. We are working to arrive on July 3 with some extra certainty."
SCUDETTO - "I'm very happy, I told the boys before the game. We were proud to have achieved this result, which is very important. Today, under this sun and under this heat, to have endured to the end and get this triumph, which is unexpected, fills us with joy. The merit goes to those who have managed the team from a technical point of view, to Filippo Galli, who is showing, with the results, how Milan believes in the youth sector. This is a good viatic for the future, no one hides the fact that winning is the goal. For those who believe in development, this is a good start, I hope this success is the first of a long series."
YOUTH SECTOR - "Clubs move in cycles, the youth sector is the most important part, since it is from this area that the players who become the future of Milan are growing. All this is completed by market activities, thanks also to our sports director, Massimiliano Mirabelli, and to a whole set of things that must work in unison, to achieve the results."