Report: Milan, Spartak offered 23 million euros for Niang but he keeps saying no...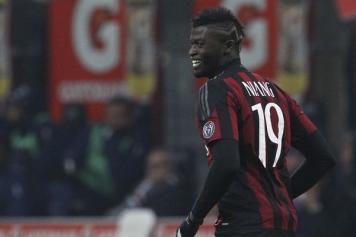 22 August at 22:21
M'Baye Niang's future remains in doubt as he has been refusing multiple offers of late. First it was Everton, then it was Torino and now it is Spartak Moscow. Milan have opened to a potential sale as the player does not seem convinced of these destinations.
IMPROVED OFFER - Over the past few hours, Spartak Moscow improved their offer for Niang as they offered Milan 23 million euros for him sources tell
Calciomercato.com
. Milan are happy with this number as they are ready to accept the Russian club's offer. Spartak have also improved their offer towards Niang but even so, the player is still not very excited about joining the Russian league.
NO FROM NIANG -
According to what Sky Sport revealed (via PianetaMilan.com)
, Niang decided to refuse the Russian's club offer as he prefers to wait for something else. With Kalinic now signed, Milan have been working on selling off a few players as Niang's situation is getting more and more complicated as time goes by...