Exclusive: Milan, Suso has attracted the interest of Chelsea and Juventus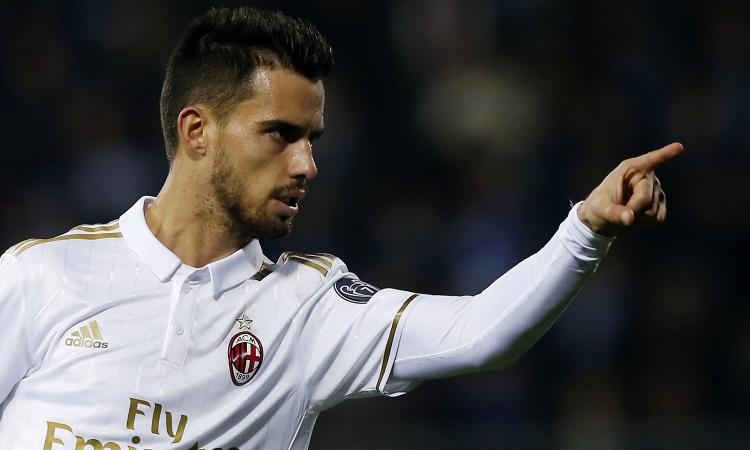 2017-16-03 - 19:45
Suso has had a break-out year this season for Milan as he has done very well under new coach Vincenzo Montella. He had a great game in Doha and he came up big in the derby against Inter as he scored two goals. Suso has 6 goals and 7 assists so far this season as he has been one of the best offensive players in the 2016-17 Serie A. The young Spanish winger has picked up a small injury and because of it, he won't be called up by the Spanish national team for their upcoming games but he will likely receive a call from them in the near future.
CONTRACT RENEWAL IN STAND-BY -
Vincenzo Montella has always liked the Spaniard and it was the Italian coach who blocked a potential Suso sale last summer. Contract renewal talks have been ongoing for sometime now as Suso's current deal will expire in 2019. Milan's ownership situation has been blocking up contract renewal talks with certain players as they hope to resolve everything soon. In the mean time, big European clubs are interested in him. He has a 25-30 million euros value as this number might keep increasing.
CHELSEA HAVE INTEREST -
According to
Calciomercato.com
sources, in the past few days Chelsea have been involved on the Suso front. Conte likes him a lot and has added him to his wish-list for next summer's transfer market.
The Blues
would like to bring him back to the EPL but talks are only at an initial phase as of now. Juventus are another club who like him a lot as Marotta wants to add an offensive winger to his team (they also like Bernardeschi very much so).
After Donnarumma, Suso is another player who has been attracting the interest of many clubs because of his solid play but Milan's current ownership situation has also been uncertain giving these team hope ....
By Daniele Longo, adapted and translated by Jean-Luca Mascaro (@CalcioNews89)