Milan will have to watch out since Marseille are also after a Fiorentina striker, the latest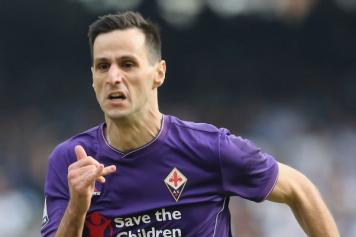 07 August at 09:15
Milan have been one of the most active teams on the summer transfer window as they signed 10 new players to date (Donnarumma, Conti, Musacchio, Bonucci, Ricardo Rodriguez, Kessie, Biglia, Calhanoglu, Borini, André Silva) and they aren't done yet. Fassone and Mirabelli stated that Milan were still looking for a striker as they have been following many different names, from Aubameyang to Kalinic passing by Belotti.
Speaking of Kalinic, Milan will have to watch out since Marseille have interest in him. The French club's first choice might be
Stevan Jovetic
but he isn't the only one that they are evaluating.
According to L'Equipe
, Marseille's sporting director Andoni Zubizarreta has asked for information​ on the following players: Nikola Kalinic (Fiorentina), Moussa Dembélé (Celtic) and Wilfred Bony (City). Vincent Jenssen (Tottenham) is another possibility as Grioud and Bacca seem unlikely as of now. Going back to Kalinic, he is close to Milan but Fassone and Mirabelli have not pulled the trigger just yet since they are evaluating many different names. Fiorentina would like to get close to 30 million euros for him...