Milan, Yonghong Li: "It was a mistake to put my faith in Elliott Management"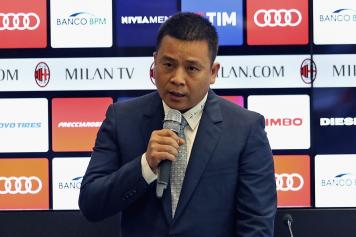 20 July at 22:52
Ex-Milan owner Yonghong Li wrote a letter against Elliott Management, here is what he had to say on the matter
(via IlSole24Ore):
" It is very unfortunate that I have to write this letter to all Milan fans, employees and shareholders. Tomorrow, July 21st, will sanction my departure as Milan president. Elliott management will hold a meeting as all the directors I had appointed will follow me. It's a shame. I invested nearly 880 million euros up until June 30th 2018 as only 280 million euros was financed by the Elliott group. I was expecting them to be different but they ended up being the classical hedge fund. I put a lot of faith into them and this backfired (...). I would like to remind the Milan fans that I always respected the payments during my time at Milan and I am ready to fight for my rights and to also give assurances to the Milan shareholders. Any manoeuvres to reduce the value of AC Milan will be prosecuted by the Law. Thank you for your attention...".