Milan, Zambrotta: "They have to let Gattuso work..."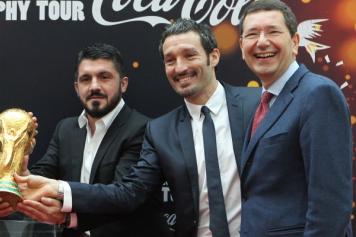 05 January at 23:25
Ex-Juve and Milan defender Gianluca Zambrotta spoke to
Sky Sport (via Calciomercato.com)
about numerous topics, here is what he had to say on the matter:
" Juve? They are always very active on the transfer market. They made a big time acquisition by getting Cristiano Ronaldo. He doesn't only help the team on the pitch but he also helps the marketing side of things. Inter Milan? I think they made a tremendous addition by getting Beppe Marotta from Juve. He will be a difference maker for the nerazzurri off the pitch I feel. Juve decided to move on and Inter moved quickly to get him. Milan? I think Milan have to give Rino Gattuso some time. They have had so many injuries yet they are only one point back of Lazio and the fourth place. I think they have to give Gattuso more time. I think Milan will be in it till the end for the fourth place. This has to be their seasonal objective....".
For more news on the matter you can visit Calciomercato.com.