Mirabelli: 'Gattuso is right, we know we have problems with Uefa'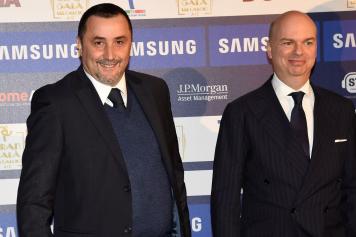 21 April at 23:45
Here's how AC Milan's director of football Massimiliano Mirabelli commented the
rossoneri
defeat against Benvenento:
"I agree with Gattuso
, we are all ashamed and we must apologize with our fans. We gifted them one point in the
girone d'andata
and now the circle has closed. We have problems, we must react and will all the due respect due, I don't know how we couldn't beat Benevento tonight", he told
Sky.
"This club do not deserve this. We can't lose patience and we can't think about the past. At the same time, however we shouldn't make a big drama. We'll try to react.
We have very clear ideas. We know we could have problems with Uefa
and it's a shame because we are managing a situation created by somebody else."
"We have a plan in case things do not go well with Uefa. Suso and Donnarumma? Maybe we won't need to sell them. We know there are top clubs that want to sign them but we have very clear ideas about what we have to do."