Moggi reveals Ronaldo influence on Bonucci's return to Juve and why Higuain is 'in exile'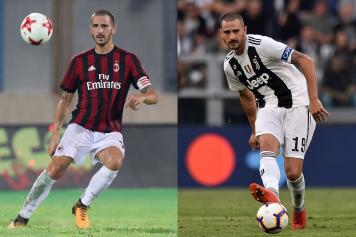 11 November at 15:00
Former Juventus director Luciano Moggi spoke about the matchup between Juventus and AC Milan
in his editorial for newspaper
Libero.
"The
Rossoneri
could be more tired than Juventus, having a day less of rest, with an injured player (Musacchio) and a limping one (Calhanoglu). Gattuso is also grappling with doubts about training, while Bonucci will meet Milan for the first time after his short love affair," he wrote.
"Let's suppose that a chorus of whistles will greet the player. He was considered the captain of a Milan which had to return strong but will play this game dressed in black and white.
"'I had done so out of anger,' he said at his press conference, 'I feel at home in Turin." Forgive us if we think instead that you are back because you were stimulated by the presence of Ronaldo that can help him and Juventus to win the Champions League.
"Exactly the contrary to Higuain's situation: he is in exile against his own will. He will have to play against his former team and maybe he will give his all to show the Juventus executives that they were wrong to sell him. Curious fate: his former teammate Bonucci could mark him