Monaco: Arsenal closer to Lemar than Liverpool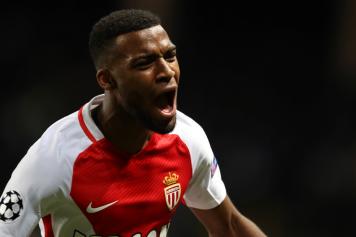 12 October at 19:40
Arsenal were the club that was closest to Thomas Lemar this summer, Monaco can confirm.
The French international scored nine Ligue 1 goals last season, and added ten assists as he attracted interest from all over Europe.
Though Liverpool were very interested in him in order to potentially replace Philippe Coutinho, the winger was closer to the Emirates Stadium.
Speaking to Sky Sports, Monaco's VP, Vadim Vasilyev, said that "Liverpool were really interested… but it was Arsenal that was really close to finalising the deal."
Monaco have sold a number of key players of late, including Bernardo Silva, Benjamin Mendy and Kylian M'Bappe, and

Vasilyev had made it clear that he won't sell Lemar in January, though also that he could leave next summer.
"Definitely next summer will be something to look at, although you know in football there are no guarantees. We had some players who were supposed to leave this summer but didn't leave because of X, Y, Z. I think it would be fair to say Thomas will have a fair chance to an exit next year.
"January, in football, never say never, but this is not what we're thinking of, this is really not in our plans."