Monchi: 'I won't sign a player who doesn't want to play under the manager'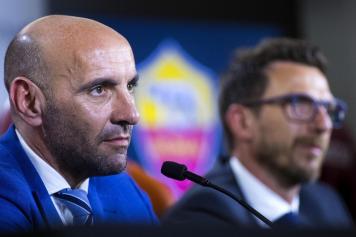 01 January at 14:25
AS Roma sporting director Monchi has revealed his way of working and the fact that he will never buy a player who will not want to play under the manager.
The giallorossi have recovered in the Serie A over the past two or three weeks, winning the last two games after having lost 1-0 to table topping Juventus. They are now at sixth in the table, just three points behind fourth-placed Lazio.
Monchi was recently giving an interview to Sky Sports and he revealed his ways of working and he said that he won't sign a player who will not want to play under the manager.
He said: "When the market arrives, in summer or winter, the world revolves around the sporting directors, all waiting for three or four players to become important players.
"But for me normally the January market does not change a team so much is to change some small things. If you have to make 4 or 5 purchases, it means that something was wrong in the market in the summer.
"I never take a player who does not want the coach and never take a player who wants the coach and I do not want it, it's my way of working, neither has to impose your point of view, everything has to be shared, 16 people work in my office, they work and travel a lot, not just Monchi."
For more transfer news and updates, click here