MILAN-JUVE: The Montella press-conference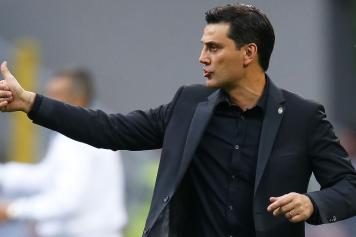 21 October at 12:31
Calciomercato.com's Daniele Longo was present at Milan coach Vincenzo Montella's pre-match press-conference ahead of tomorrow's big clash against Juventus at the San Siro.

ON LOCATELLI – "Against Chievo he has done well, he did exactly what I told him to do which has not happened in previous matches".

ON HONDA – "Now he is getting better and has been training with us for a few days".

ON HIS RELAXED STYLE OF MANAGEMENT – "We have received too many compliments, calmness and motivation can solve problems. There is no need to raise your voice".

ON NIANG & SUSO – "They complement each other perfectly. I hope there are many more goals to come from these two".

ON HIS DIFFERING STYLE TO THE ONE AT FIORENTINA – "Each team has its own history and each player has his own style of play. It's also true the coaches improve with experience and we have our balance and our strength".

ON THE CONDITION OF THE SQUAD – "We are good; we will arrive in top condition".

ON THE COMPLIMENTS OF MAROTTA – "Like I said, we will not fall into the trap. People giving out compliments can be used as a distraction. These words were spoken with sincerity but they must not distract us".

ON THE ENTHUSIAM OF THE FANS – "It will be great to be inside a full San Siro. We want concentration because it's a tough game against a very strong opponent".

ON THE SCUDETTO RACE – "It won't be decisive and the next game against Genoa will be just as important. You have said the Juve are almost unbeatable and they are ready to fight on all fronts this season. They are strong in every department".

ON MILAN "ANTI" JUVE – "Again we must not fall into the trap; we are in a good run of form and we have to continue in this vain".


By Daniele Longo. Translated by Steve Mitchell