Inter, Moratti; "Suning has a project, lets see if it becomes a reality."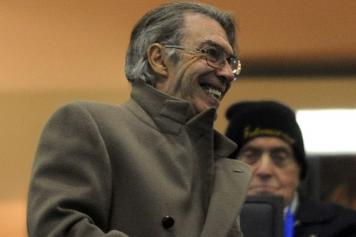 06 February at 09:30
Former Inter President Massimo Moratti has been speaking to Rai about the current negative situation surrounding the club.
The Nerazzurri are without a win in eight games now after Saturday's 1-1 home draw against Crotone.
 
Moratti remained upbeat however, and began by explaining that; "It's clear that there is disappointment around the club at the moment because we were in such a strong position. Despite this, the team has played well and many people seem to have overlooked this."
 
When it was put to him that this was not the first time that this had happened to the squad in recent years, Moratti was quick to suggest a solution.
 
"It's obvious," he stated, "It is up to the coach and his staff to rediscover the basis on which to rebuild."
 
When asked about the clubs owners, Suning, Moratti explained that; "Their communication could be better but my esteemed colleague Zhang has realised that first of all, you have to suffer and that makes you grow even closer to the team."
 
Finally, asked if he would ever return to the club in some capacity, Moratti was quick to explain that; "I would never allow myself to to disturb the work of the Zhang family because I know they have great ideas to take the club forward."