Moratti: 'Balotelli was not indispensable'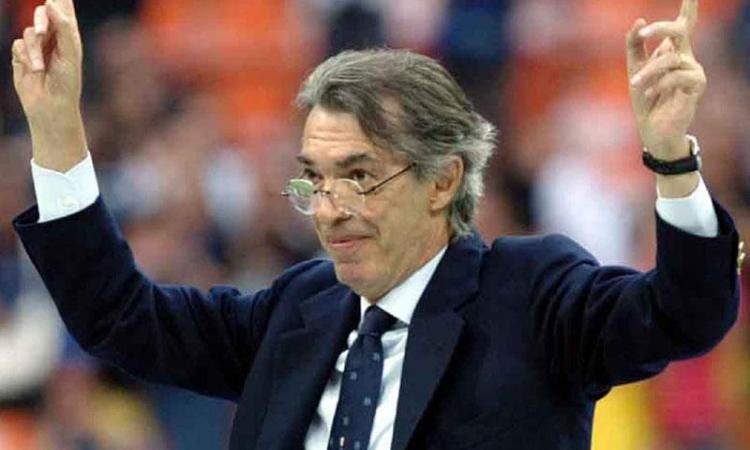 2010-27-07 - 21:42
Inter president, Massimo Moratti, spoke to Sky about Balotelli, Capello, Benitez and Mourinho. The full interview will be broadcast on the 28th of July in the program "Speciale Calciomercato". This is a summary of what Moratti said.

On Mario Balotelli: is it a defeat for Moratti?
Why? It could be, I don't know. We will see if it's a defeat. You can think what you want. We have Coutinho, another young player. Everybody's right about Balotelli, he's a talent that as far as I am concerned has not expressed himself 100% yet. But this talent, at this moment, was not indispensable for this team. We have important offers, financial targets, so the sacrifice is made with players who are requested, not with those that nobody wants. Balotelli remains a great talents but for us it is an obligation to do it this way.

What sort of relationhip did you have with him?
Definitely I had a good relationship with him, then I don't know what he thinks about it.

What about his bad relationship with the rest of the environment?
Certainly it had an impact. He was not very happy and neither the others at certain moments, but victory makes you forgive everything, also because there was admiration for a good professional.

On Benitez:
Among the coaches he was the one with a certain type of international experience. I had heard good things about him and we went straight for him. We also looked at alternative because it was a difficult choice. Benitez is very professional. He works hard in a way similar to a Mourinho, studying the game and the opponents. He is a guarantee of professionalism and I hope good results. On a personal level he's polite, affable, not pushy, even when we speak about acquisitions. Mourinho was like this only for Quaresma, then it didn't go very well and he withdrew a bit after. I always tried to make everyone happy, but this lead to financial problems. I didn't want somebody who imitated Mourinho or tried to compete with him from a personality point of view, also because it would have been hard. Benitez has a totally different character.

On Capello:
It was a concrete hypothesis for two and a half days, just a week end. He wasn't in competition with Benitez, it was something that we simply couldn't do".

On Mourinho: Is he difficult to manage?
No, I don't think so, he brings results and then it's fun to live to the limit, it's not negative. It wasn't difficult at all for me. Mourinho was aggressive, even Herrera had fun, but there were different times, even for the media.