Moratti: 'I would have signed Messi when Juventus signed Ronaldo'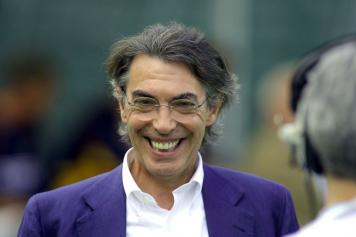 01 January at 15:55
Former Inter Milan chairman Massimo Moratti has revealed that if he were still in charge of the nerazzurri, he would have replied to Juventus' signing of Cristiano Ronaldo by trying to signing Lionel Messi.
Juve signed Cristiano Ronaldo from Real Madrid this past summer for a fee of 100 million euros. Since then, he has been very impressive for the bianconeri, scoring 14 times in the Serie A in a total of 19 appearances in the league.
Moratti was recently talking to Sportmediaset about Ronaldo's signing and he revealed that if he were still in charge of Inter, he would have responded by trying to sign Messi from Barcelona.
He said: "How would I respond to the signing of Ronaldo ? I think that Inter would have given an idea that there was something to be done, also because Ronaldo had just taken Juve. At least one attempt for Messi would have been done."
"It would have been the total economic ruin of Inter but you never know."
For more transfer news and updates, click here