Moratti: 'The Icardi case was useless, Mourinho to Juve...'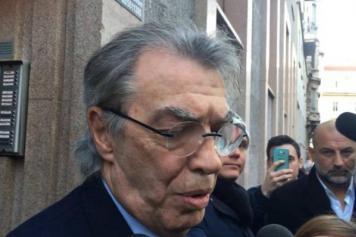 16 May at 14:00
Former Inter president Massimo Moratti has released an interview to
Radio Sportiva
speaking about the campaign of the nerazzurri: "The Icardi case was useless", the ex club owner said. "I would have waited until the end of the season. I hope Marotta will be capable of improving Inter, I don't think it's an easy task".
CONTE -
"I can't judge but I think Conte would be a good solution for Inter. Gasperini didn't start well at Inter and I could only sack him. With the time and in a perfect environment he was able to show his qualities. Mourinho to Juventus? Sometimes in life you can do things that you'd never imagine, if that would happen I wouldn't take it well".
SUNING -
"They are very polite with me. Sometimes we speak but nothing more. Zhang is doing many efforts for Inter but I don't miss football, maybe I miss staying among people but I still follow Inter as a fan".
RONALDOS -
"I respect them both. Inter's Ronaldo used to do incredible things, CR7 has a very solid will, they are both very strong".