Moratti: 'When Mourinho returns to Italy, he finds his feelings'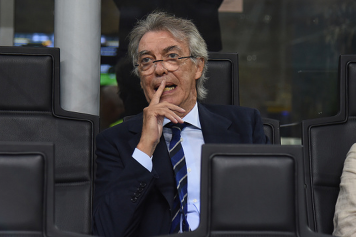 09 November at 18:50
Massimo Moratti, former president of Inter Milan – who worked closely with Jose Mourinho when the Portuguese manager was head coach at the Nerazzurri. Moratti revealed an insight into Jose Mourinho and his gesture that he performed after his win with Manchester United over Juventus in Turin.
"In my opinion, the gesture of Mourinho has also overshadowed the success of Manchester, which for him and the team was an important match. It is part of his character, when he returns to Italy he finds all the feeling on him, the experience is a life that leads him to react as if he were still here, thinking also of the society in which he was and the others who were antagonistic. This puts him in a position to perform certain particular gestures and with a certain timing, creates situations of discussion that in football are something fun and interesting. Nothing offensive to anyone.
"My Inter? No it is for this reason that it reacts like this. Inter in the Champions League? It has character and thickness. Zhang as president? He is good and will do very well."
For more news, views and features,
visit our homepage.