More foreign players than Italian in first week of Serie A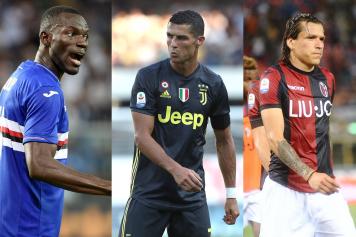 22 August at 15:20
La Stampa's Roberto Condio
conducted an analysis where they were trying to find out as to how many Italian players played in the Serie A during the first match of the new season. The results are interesting as more players from outside Italy played than the players from our country.
Cristiano Ronaldo left Real Madrid and was signed by Juventus and the Portuguese professional footballer was one of 134 foreign players to play in the first week of Serie A earlier in the month of August, while only 90 Italians played.
There are players from 43 different countries that played in the first week of the Serie, with Brazil leading in this ranking with 14 players. Carlo Ancelotti led Napoli was the team that made the most of all in its first seasonal commitment of foreigners. 13 out of 14 players were outside from Italy, followed by Inter (12), Juve and Udinese (11).