Mourinho comments on Man United's title chances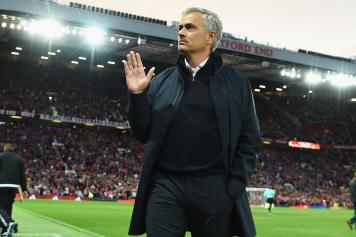 12 August at 14:38
Manchester United boss
Jose Mourinho
believes that his side can win the Premier League this season, following a disappointing league 2016/17 campaign, where the side finished 6
th
place.
The Portuguese manager has won league titles with Porto, Chelsea (twice), Inter Milan and Real Madrid in his second season in charge and believes he can do the same with Man United.
According to the Daily Mirror
, he said, "It's not because I've always done it that I'm going to do it again," said Mourinho.
"There's no relation between clubs, countries, seasons and periods. So obviously there's no guarantee. Or do I think I'm going to win it because I always win in the second season? Not at all.
"I just think naturally that a manger in the second season knows the players better, knows the club better.
"I don't say the league, because I've been in this league for a long time. But we're in a position to do better quality work than we did in the first season.
"So I'm convinced I have - not just the hope – but the conviction that our second season, in terms of the quality of our team, is going to be better.
By Jacque Talbot
Follow:
@Jac_talbot