Mourinho denies Martial bust-up, says Man United star is injured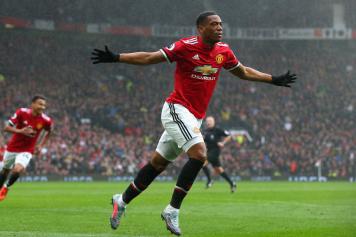 14 May at 17:15
Jose Mourinho has denied that there is a rift with Anthony Martial, and that the Frenchman stormed out of Old Trafford when he wasn't picked at the weekend.
The Red Devils star - who was signed for €60 million three seasons ago - has struggled for playing time this season, recently being praised for all the goals he scores… in a relief role.
The 22-year-old has scored eleven times in under 2000 minutes in all competitions, but has never been a consistent starter under the Special One.
When he wasn't picked for this weekend's Premier League fixture with Watford, he was seen leaving Old Trafford before the game, prompting speculation that he was beefing with the club.
Yet Mourinho seems to be confirming what the Sun wrote yesterday, namely that the former Monaco man was simply injured.
"Is it your rumour?" Mourinho said. "No, it's not true. He is injured and has been receiving treatment to his knee."