Juve & Barça warned as Mourinho breaks silence over Pogba's Man Utd exit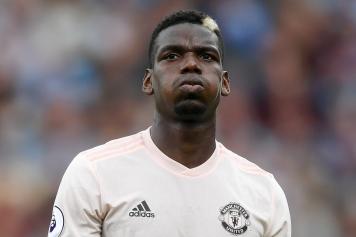 15 September at 12:00
The marriage between Paul Pogba and Manchester United looks to be coming to an end for the second time. There are rumoured tensions between Mourinho and Pogba, with the two not seeing eye to eye on a number of topics. Over the summer, it was reported that both Barcelona and Juventus were eyeing up moves for the Frenchman, yet he remained as Manchester United could not source a replacement quick enough.
Now, Mourinho has opened up about the rumours of Pogba's departure, saying: "
If Paul wants to leave, he must tell me to my face."
Before adding that:
"Until he comes to me to tell me to go, it means he wants to stay. Until I see Raiola on television and hear it with my ears saying that he is working to take Pogba away, I will not believe it."
Mourinho seems fed up of the rumours but it looks like it will only be a matter of time before the French midfielder leaves Manchester.
For more news, views and features,
visit our homepage.