Mourinho reveals 'Pogba's only problem'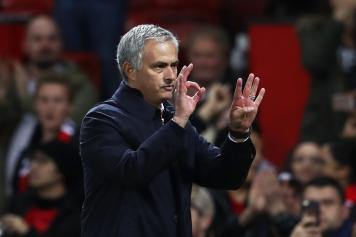 20 May at 10:40
Manchester United have been having ups and downs this season. The Red Devils will finish the current campaign
out of the top four
but still have a chance to qualify for the Champions League winning the Europa League final that they will play on the 24
th
of May against Ajax.
Expectations of Manchester United fans were a bit higher at the beginning of the season but the win of the
second most important European tournament could still be an important achievement in the history of the club
as the Europa League is also the only tournament Manchester United have never won in their history.
​Expectations on
Paul Pogba
were also very high and the Frenchman has had ups and downs as well this season. José Mourinho, however, believes the former Juve star has had a good campaign.
"I think Pogba's only problem is the price-tag on his back. I hope next summer he's not anymore the highest transfer fee and the pressure can go on somebody else because if his transfer fee was half of it, everybody was saying: 'what a buy'."
"Trouble is everybody expects performances in line with his price. As a midfield player he's the best in the world. I don't like to say he's the best goalkeeper in the world. It's difficult to say a goalkeeper is the best player in the world. The best in the world is almost always the goalscorer, the only exception was Cannavaro because somebody decided that a central defender can be the best player in the world."