Mourinho talks Man United problems and reveals why PSG move is 'impossible'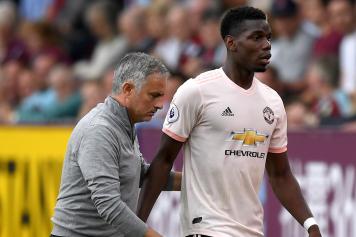 15 May at 12:45
Jose Mourinho spoke in a long interview with L'Equipe
, talking about his future, his past and much more.
"Why I often watch Lille? Because it is a good example of what one looks for in a club, very well organized, that after the difficulties of last season finished second and it is fantastic. For me, Galties is the coach of the year in Ligue 1," he said.
"Mbappe and Neymar? They are two of the best players in the world. Me at PSG? Impossible, you can't coach a club that already has a coach.
"I don't need to talk about Manchester United, I think time gives explanations. The victory in Paris was a bit out of context, even though we won in Turin in the group stage. I'll say just two things about United. The first is that time has spoken and the second is that the problems are still there. You can imagine what they are. I can only say that Pogba was not the only one responsible.
"The Champions League this year? It was an atypical season. When I saw Ajax against Real Madrid and Juventus, I thought it would be easy to beat them, they had an incredible performance, with a young mentality. But to win the Champions League, a strategy is needed and the strategy has one name: it is that of the coach.
​"The Europa League final against Ajax? I told my assistant to stay calm because we would have won. The team didn't have the ability to adapt," Mourinho concluded.