Mourinho wants Man Utd payrise, angry that talks haven't begun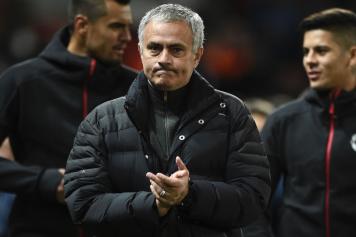 17 October at 12:34
Jose Mourinho wants a significant pay-rise
if he is to stay at Manchester United.
The Portuguese Coach has been in charge for just over a season now, and has his Red Devils making good progress in the Premier League, where they are second behind Manchester City.
According to the latest reports from the Guardian, the Special One is unhappy at the fact that the Red Devils have yet to even open talks with him over a new deal.
He wants a pay rise, from the
€
15 million he's currently on, as well as incentives over future performances.
The situation has been made worse by recent reports indicating that Mourinho was also peeved at Ed Woodward for not rubber-stamping his moves and not being on the same page.
Recent comments made about PSG ('At the moment in Paris there is something special. Magic, quality, youth, it's fantastic') were also at the very least a strong hint that the Special One could coach where he wants.