Nainggolan case: Inter fans hurl insults and threats at midfielder's wife and children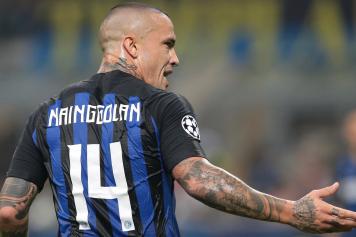 26 December at 10:45
A Christmas far from peaceful for Radja Nainggolan, in the middle of a real storm. After the suspension by Inter for disciplinary reasons, an audio of the Belgian expressing his desire to leave the club and return to Roma to his friends has begun to circulate around social media. And the Nerazzurri fans did not like the words of the midfielder.

But it was not Nainggolan himself who needed to close his Instagram profile, the fury was directed at his wife Claudia and the daughters of the midfielder. Insults and threats also targeted at the girls, which Nainggolan's wife reported and commented bitterly with a story on Instagram.

"Let me say one thing, considering all the insults and threats that come on my profile. I am Claudia and I read everything you write to me and no one else. As for the threats to me and my daughter's, it is really disgusting. I wish you a Merry Christmas anyway," she wrote.