Napoli 1-0 S.P.A.L: Final player ratings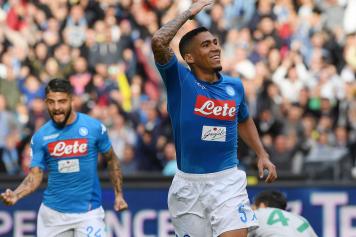 18 February at 16:58
The scoreline didn't reflect the dominance. Napoli hosted SPAL, while attempting to regain their hold on first place in Serie A after Juventus took it over only minutes before.

An early 6th minute goal from Allan allowed Napoli to cruise for the remaining 84 minutes en route to the expected, albeit underwhelming, victory against the low-ranked club.

Amidst a driving rainstorm, the host locked down the San Paolo and retained their positioning on top of the Italian table.

Here are the final player ratings from their victory.