Napoli in focus - One defeat does not make Sarri's team predictable argues James McGhie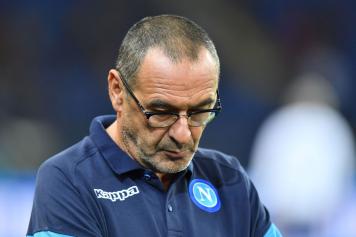 16 September at 10:45
Napoli have finally lost a football match. The unbeaten run, which ironically stretched back to the last time Napoli walked on field to the Champions League anthem to take on Real Madrid, has finally been broken.
17 games in all competitions consisting of 15 wins and 2 draws with 48 goals scored in the process (an average of 2.82 goals per game) whilst conceding just 13; a goal difference of +35.
During this run and in the lead up to the new campaign, plaudits were aimed at Napoli and Sarri from every quarter. There wasn't a pundit or sports writer out there who wasn't queuing up to wax lyrical about Napoli and 'Sarrismo', stating that Napoli had become their 'second team' due to the beautiful football on display. The football hipsters were truly out in force and Napoli was their new poster boy.
What a difference one defeat makes:
In the hours and days that have followed Napoli's 2-1 defeat to Shakhtar Donetsk we've heard numerous slants aimed at Sarri's side with one recurring theme; Napoli have become 'predictable'.
I find this complete 180 in attitude toward Napoli and Sarri extremely bizarre, especially in light of the plaudits being aimed at the team as recently as last week. Jose Maria Callejon may, in part, have started this snowball effect due to his post-match interview where he stated that teams have studied Napoli and know how they play now, but has anyone considered for a second that there may be some gamesmanship at play here?
Given the clubs long running (and now thankfully finished) media blackout, I'm sure that the players will have been well drilled on what they should and shouldn't say. Could Callejon publicly saying, "We know that you know what we're doing" make teams think twice? It's one thing to play against a stubborn team with only one approach, it's another to play against an opposition with a successful game plan that knows its enemies are studying them closely.
Yes, Sarri does need to mix it up a little and yes he did get his game plan and starting XI wrong in midweek, and he rightly takes his share of the blame. As does Pepe Reina who could have stopped this entire debate in it's tracks by simply plucking a simple cross out the air at 1-0, not to mention Arek Milik who blazed over the bar when hitting the target looked easier.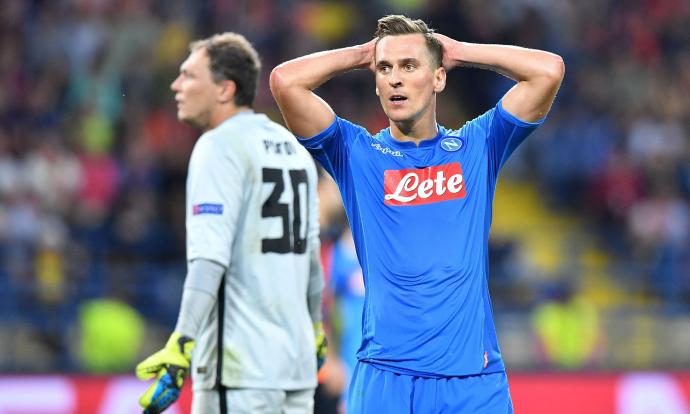 Starting Arek Milik was a bold yet strange move on Sarri's part. His presence alone forces Insigne and Callejon to alter their game plan and approach, in effect he slows the play down by holding the ball up and looking to lay off to supporting players from midfield. Mertens on the other hand plays on the shoulder of the defence and looks to play one-two's around the box and is far more direct than Milik. I could see the point in starting Milik in place of Mertens for the visit of Benevento this weekend, but against Shakhtar Donetsk in the opening Champions League group match? A massive error on Sarri's part.
Sarri also commented post-match on something most Napoli fans picking up on and commented on prior to Wednesday's result and that's the slow start to matches this season. When you look back at last seasons campaign, Napoli were renowned for lightning fast starts as they blitzed opponents in the opening 10-15 minutes. This season, against Atalanta, Bologna, and now Shakhtar, Napoli have toiled in the first 45 minutes, going behind to Atalanta and drawing with Bologna. These slow starts, coupled with Sarri's admission of them, has added fuel to the fire.
Some say Sarri needs to change formation, that his 4-3-3 is finished. Some say the personnel is wrong and needs to be changed, but when I hear anyone say that Napoli have become predictable, I can't help but chuckle to myself. Yes, there needs to be mix up in the play, a change in tempo, and better use of the squad at Sarri's disposal, but to suggest he needs to take his Sarrismo tactics book and run it through a shredder is woefully wide of the mark.
Most successful teams have a blueprint, an identity which comes from their playing style. When you think back to Sir Alex Ferguson's successful Manchester United side, everyone knew that David Beckham would take the ball into feet wide on the right, surge forward, stop short of in-line with the 18 yard line, and whip the ball into the box. He did it every week, and while the opposition knew it was coming, and knew it was his main contribution to the side, he still pulled it off successfully. Beckham and the manner in which Ferguson utilised him was 'predictable', but it worked. Every. Single. Week.
Which brings me to the Bologna game last weekend, and the third goal in that game is possibly the ultimate contradiction to this entire debate. The goal, scored by Piotr Zielinski, was scored in the 88th minute and was raved about for the decisive manner in which Napoli picked apart the Bologna defence to pass around them and set up Zielinski for the easiest of finishes.
Napoli didn't just suddenly become 'predictable' on Wednesday night, so if that's the case why did this 'predictable' style of play still manage to tear Bologna apart with ease with two minutes remaining? You could cite fatigue, which again comes down to the playing style of Sarrismo, retaining possession and keeping the opposition moving to tire them out.
Now of course, as I mentioned before, there are issues, but not with the style of play or the formation. The body language of the Napoli players on Wednesday was of a side who just didn't fancy it and the pace of their play suggested as much. It was laboured, touches were heavy, and key players weren't involved nearly often enough.
With the plaudits and form come the expectations, something which top clubs and those who aspire to be one must deal with. Top clubs and ones with attacking prowess are often treated differently by opponents and their managers; players have extra bite in their tackle, an extra yard or two in their step, or a steelier determination to keep the door bolted shut. And while Shakhtar didn't park the bus by any stretch of the imagination, they hunted the Napoli midfield in packs, pushed a high line, and got in Napoli's face, but that doesn't mean Sarri needs to tear up his game plan, it just means the players need to execute it better, faster, and to more ruthless effect.
One fault labelled at Sarri last season was his continued reliance on the key players too much and we've seen that already this season with the clearly unfit Marek Hamsik coming off around the hour mark in every game so far this season as the skipper struggles with the after effects of a niggling hamstring strain. Napoli's midfield has the most depth of any area of the team and there's no excuse with the excellent Zielinski, Rog, and Diawara waiting in the wings. Sarri needs to take the pressure off of those who already shoulder the highest of expectations, and there is no greater at Napoli right now than Marek Hamsik.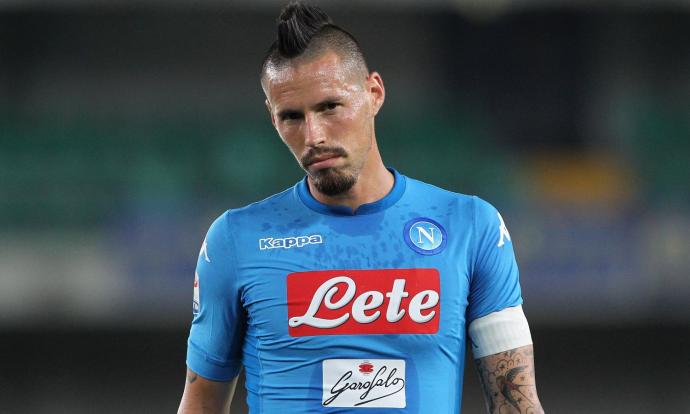 So for me, there's no immediate panic. Wednesday was as much down to individual errors as it was team selection and laying the blame primarily at Napoli's door also deflects from the achievement and tactics of Shakhtar.
Napoli will bounce back, and Sarrismo will continue to excite, delight, and most importantly evolve.


James McGhie (@jrmcghie)