Napoli, Ancelotti not satisfied: Back to retreat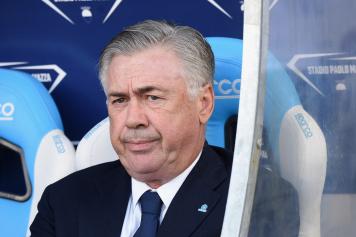 08 December at 10:50
Calciomercato
reports that, after the draw against Udinese , Carlo Ancelotti has decided to bring Napoli back into retreat. Returning from Friuli, the group will stay in the technical center of Castel Volturno until tomorrow morning's training, only to return to their respective homes. The withdrawal will resume on Monday, in view of the very delicate challenge against Genk next Tuesday, after which new updates will arrive.
The reaction shown by the team during the second half was not enough, which led to Zielinski's goal and to repeatedly miss the victory (which has been missing since October 27th), to restore the serene home to the blue and prevent new measures.
Moreover, Ancelotti had very critical words for the attitude his players had during the first 45 minutes and decided to launch the enclosure again in view of the Champions League match next Tuesday, which is the passage to the knockout stages of final and very economically for the club.
For more news visit our homepage
Anthony Privetera