Napoli, Ancelotti's reaction on Mourinho gesture is spot on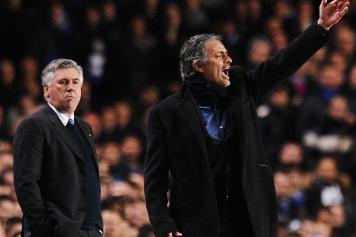 09 November at 21:25
Carlo Ancelotti spoke to the press earlier today (via Calciomercato.com) as he slipped a word on José Mourinho's gesture towards Juve fans after the Juve-Manchester United (1-2) UCL game. Here is what he had to say on the matter:
"José Mourinho gesture? I understand what Mourinho did. It really isn't easy to receive insults for over 90 minutes and just stay there and do nothing. Responsibility? Yes everyone who enters the pitch have responsibilities including the coaches. Even so, for me, the main issue here are the insults. This is a problem in Italy, it doesn't only happen in Turin but all over. Fair play is important and I think everyone can learn from this".
Carlo Ancelotti is right as he received many compliments afterwards. Insults in Italian stadiums isn't something new as it has to stop sooner rather than later. You can click on our gallery section to view a full transcript of the Ancelotti interview right here on
Calciomercato.com.