As Napoli progress to the Ucl group stage, here is what their players had to say after the game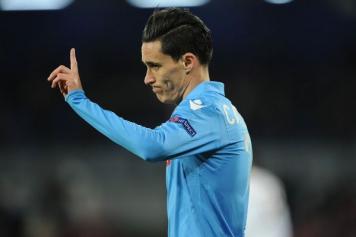 22 August at 22:50
Napoli beat Nice tonight 2-0 (4-0 aggregate) as they have qualified for the UEFA Champions league group stage. Here is what José Callejon had to say to
Premium Sport after the game (via FootballItalia)
: "We wanted to qualify for the UEFA Champions league tournament so we are very happy. Napoli deserve to be playing elite football. We always try to play our style of football and I think that this qualification is fully deserved".
Here is what Kalidou Koulibaly added after the game in an interview with
Premium Sport
: " It wasn't an easy game for us as we knew that Nice would attack us. We played our game and thankfully we scored early on in the second half. Real Madrid is now in the past as we want to look forward. We are improving defensively since everyone chips in. Insigne like Neymar? He is a very important player but I wouldn't say that he is the Italian Neymar. He is Insigne and that's it...".