Napoli, De Laurentiis: 'Ronaldo is the real coach of Juventus, Napoli could never afford him'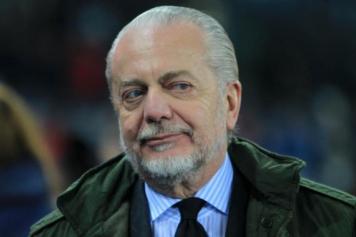 14 May at 19:00
Speaking today
at the forum organised by
Il Corriere dello Sport
, Napoli president Aurelio De Laurentiis spoke about Ronaldo and his time at Juventus so far, and whether or not he regrets not signing the superstar himself.
"Cristiano Ronaldo is strong because he has replaced the coach with his presence in Serie A, why did the coach do more than he did in recent years? The real motivator is Ronaldo, he is the dressing room man. When I saw him play with his national team, he was sitting on the bench driving and shouting more than the coach to make them win.
Do I regret not signing him? I couldn't afford it. My parents have always taught me that one has to take the step according to one's leg. I don't have to prove anything to anyone because I've always been successful in my life, from the age of 25 when I made my first film."