De Laurentiis: 'Ronaldo proposed to Napoli? This is true', plus more on Cavani, Benzema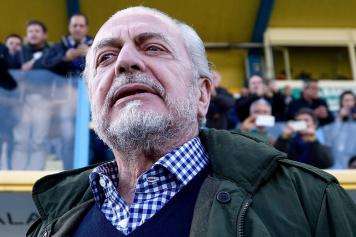 21 July at 16:00
Napoli president Aurelio De Laurentiis has spoken on the market again, this time to Sky Sports, starting from the possible return of Edinson Cavani:
"False, I'm not about to get him. When I have to buy someone I really move in first person and at the moment it has not happened.
Benzema- "Benzema? I'm not angry about his social response, it's right that he feels petty and I apologize if it is this way... Today like any other he's not a Napoli player but could have been four or five years ago, just like Di Maria.
Also on Belotti everything is false. We will take a striker? The coach needs time to know the players. He has not yet seen Milik…we have Mertens, we have Callejon, Verdi. We still have several days to figure out who can get in and who can get out. "
On Ronaldo - "Cristiano Ronaldo proposed? This is true, how can you not consider a champion like him?" He struck me when in the final of the European Championship with Portugal he was urging his team-mates to stand on the bench. "
"I could not put Napoli in trouble of failing again. Someone will beat Juventus, it will be even more beautiful. The Spanish league, with Ronaldo and Ancelotti, has moved to Italy ".
On Ancelotti - "Carlo and I have a great experience of life and football, we can't help but get along, he is not an oracle, he stimulates you and agrees to be stimulated. He is always peaceful, polite and intelligent."
On Sarri - "I did not like it when he said that we both made mistakes, I do not think I made them."
"Ancelotti said he could do without Jorginho, so he went to Chelsea. "
Click here
for more transfer news