Napoli defend Sarri after sexist comment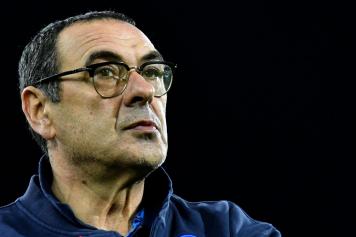 12 March at 22:30
A day after the game between Napoli and Inter Milan during which Napoli manager Maurizio Sarri allegedly made sexist comments towards female Journalist Titti Improta, the Naples clubs president Aurelio De Laurentiis has come out and defended his coach who he revealed is sorry for his actions.
​When Improta asked Sarri to elaborate on his sides chances of catching Juve who lead them by one point, he said: "You're a woman, you're beautiful, for those two reasons I won't tell you to go f*** yourself."
​Although Sarri then laughed, he is reported to have apologized to the journalist afterwards.
Napoli's communication manager, Nicola Lombardo said: "Immediately at the end of the conference, Maurizio Sarri met Titi Improta, pointing out that what he said was a joke and apologizing".
​Chief of the local Journalists association, Ottavio Lucarelli criticized the Napoli coach, saying: "It was a sexist and unacceptable response," he told Italian media.
"Sarri apologised, but the seriousness of his response remains, which not only underlined the coach's vulgar language also but his contempt for the Press and women.
"We're in total solidarity with our colleague Titti Improta, the secretary of the Order of Campania and the President of the Equal Opportunities Committee, who is receiving messages and support from all over Italy at this time."